Gateway Precision Technologies
Comprehensive Services & Parts
Gateway Precision Services has all the Services, Cutting Wire, Parts, Technology and Training to keep your
Gateway EPS Machines and Controls running like new!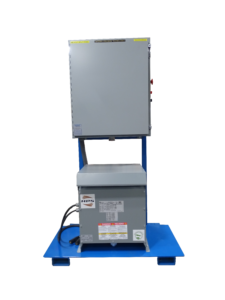 Features Listed May Not Be Standard On All Models

Single Output Illustrated
GP-1000 "Cutting Edge" Power Supply
1,2,3 Output Configurations
Variable Temperature Controls
Capacities to 100 wires
120vac, 240vac, 480vac, 600vac Input Voltages Available
Transformer Coupled
Optional Digital or Analog Voltage Displays
Custom Designed to Your Needs
GFI Protected
GP-PC11 CNC Controller Retrofit
Multiple Axis Controller with Circular Interpolation (1-5 axis)
Current Technology Computer (processor speed may vary)
Windows – Pre-Installed
CNC Software – supports industry standard "G / M code"
Encoder and I/O Breakout Boards
0-10vdc Axis Command Signal
Complete Control Systems
Servo, Stepper Amplifiers
Pre-wired Motor Cable Assemblies
Monitor – LCD
Keyboard with Integrated Touch Pad
Custom Control Systems to Your Specification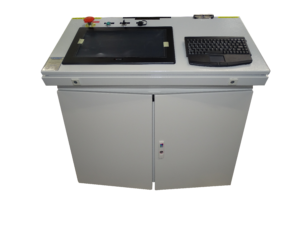 Features Listed May Not Be Standard On All Models
Hot Wire – "Ultimate" High StrengtH Cutting Wire
Gateway's "Ultimate" Wire Is The Strongest Material Available In The Temperature Range Of 1200 To 1800 Degrees Fahrenheit. The Wire Is Rene Based Alloy Which Has A Higher Tensile Strength Than Inconel 750 Wire. Because Of These Characteristics, You Will Find That "Ultimate" Wire Will Give You Significantly Less Wire Breakage, Reducing Down Time, And Scrap As A Result Of Wire Breakage.

Gateway Stocks .012, .014, .018, .020 Diameter Wire In 1 Pound Spools For Your Convenience.

Please Call Or Email For Current Pricing On "Ultimate" High Strength Wire.
Gateway "Ultimate" High Strength Cutting Hot Wire
Gateway's "Ultimate" High Strength Wire Is The Highest Performing EPS Foam Cutting Wire Offered On The Market Today. Gateway's "Ultimate" Wire Has Exceptional Strength At Elevated Temperatures And Is Widely Used On Production Lines Cutting Expanded Polystyrene (EPS), Thermal Laminate Materials, Etc.
By Utilizing Gateway's "Ultimate" Wire You Will Experience:
Fewer Wire Breaks, Lasting Far Longer than Conventional Wire
High Precision Cuts with Low Burnout
Less Thermal Expansion Provides Longer Buss Bar and Wire Life
Minimizes Down Time Changing Broken Wires
Faster Cutting Rates
Higher Heat Range Capabilities
Increased Productivity and Improved Efficiencies
By Utilizing Gateway's "Ultimate" Wire You Will Experience:
Gateway's "Ultimate" Wire is packaged in convenient one pound shrink wrapped spools and is backed by a Certificate of Conformity and Chemical Analysis. Gateway has served the Domestic and International markets for cutting hot wire since 1962.
Gateway stocks .012, .014, .018, and .020 diameter wire. Additional diameter wire sizes and lengths are available upon request.
Gateway also stocks accessories such as s-hooks and springs for your foam cutting process.
To place your wire order contact: parts@gatewaypt.com or call us at 859-431-0060 ext 403